Errrm has already agreed with me that no sane person should really get excited about an Operating System update but when the list of features is so deep, how can you do anything but sit on your Xbox's frontend waiting for the patch to drop.
Out of that huge list, two or three features stand out for, primarily of which is the expansion in your profile. Previously, all you could really see of your friends was their gamertag, what games they had played and an insubstantial 21 character motto – this makes it very hard to tell who is actually who.
What you have now, however, is MS edging Live towards the Facebook direction. You can now put in your proper name, location, a few paragraphs on yourself and the ability to see your friend's friends. It is now actually worth something to look at a person's profile as it tells you more than just that they've completed Naruto on hard.
Whilst this may not be of interest to everyone (you Internet hermits, you), I really praise this feature because although I felt attached to Xbox Live before it now fleshes everything, and everyone, out and makes it all a little more tangible.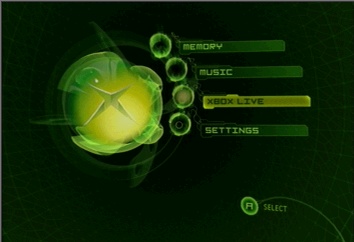 Next up is the prospect of the Video Marketplace Europe hitting next week. Prior to now, it was only the US with an option to download movies through their Xbox but as of 11th December we here in Blighty get to do just that, too.
The initial list isn't amazing with titles ranging from 300 to Clash of the Titans, Harry Potter to Space Cowboys, but it's going to be a reliable source of HD content that I'm aiming to take full advantage of for only a couple of pounds a rental (£2.13 SD, £3.23 HD). Plus, if the list grows even at half the speed of the US, we'll be inundated by Easter.
Finally, Xbox Live Originals: the ability to download original Xbox games to your 360. I may already have a stash of original Xbox titles in a cupboard somewhere but if the launch title Crimson Skies is anything to go by, this will help me pickup the gems from the big black box's lifespan that I could never quite find. Having them there, always on your hard-disk ready to play, is just too tempting for words. So tempting, in fact, that I have already started downloading Halo. Yes, again.
I'll let you know how it pans out soon.