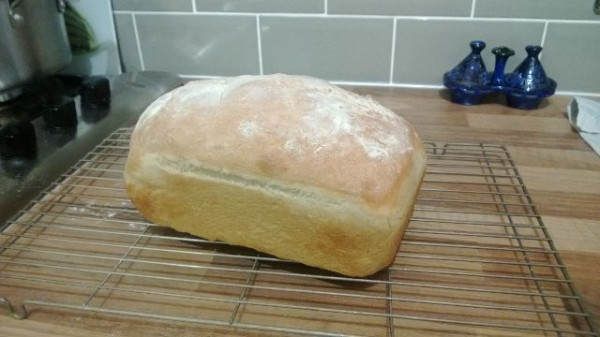 If there's one thing in this world I love, it's bread. Well, in fairness, it's Lego, football, gaming, rabbits and bread. But bread features really quite highly.
Last year I tried to take this passion a little further. I put to one side the Kenwood breakmaker and started making break from scratch. For a while I experimented with some basic white loaves but after a bad run of poorly risen, deflating, or denser than dense creations I decided to stop trying to be the next Paul Hollywood. However, after that hiatus I have returned. Inspired jointly by a couple of choice Christmas gifts and the Great British Bakeoff I'm going to start down that road once more.
Many people have said to me how they find breakmaking theraputic and I'm beginning to see that. First time round I tried to use a mixer a little too much and so the whole process felt a little bit too mechanical, merely going through the motions to get to the bread stage. This time I'm using my hands a lot more. I'm still taking advantage of Ali's Kenwood mixer to get that initial mix going but I'm learning to enjoy kneading. The tactile sensation of hands on bread makes me feel far more engaged in the process and is ultimately quite calming.
It's only been two weeks but I'm already enthused with what I've been able to do: a basic white that kept us going in sandwiches all week, and a tasty stilton and cranberry loaf that went against my initial expectations and proved a nifty flavour combination. Where this will stop, I don't know, but as long as I get an 8-way plait going to dazzle Mr Hollywood then I'll be happy.