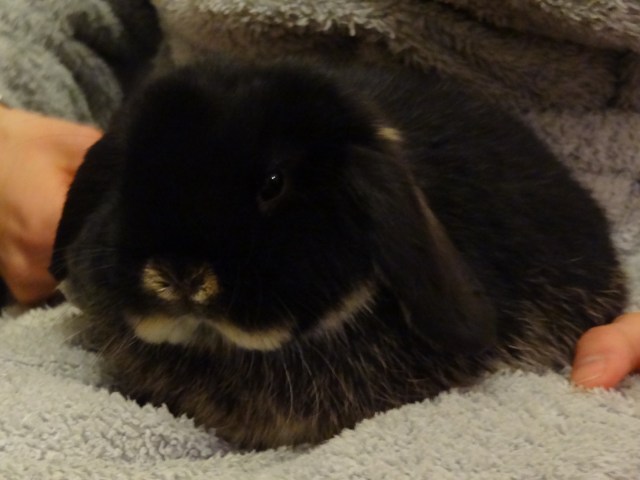 It's about time we introduced the new member of the Thomas family to you. Please welcome Hershel, out new little bun.
After a long while without the pitter-patter of fluffy feet around the house we felt it was time to rectify that. So in a whirlwind week, that saw us going from indecision to rushing between pet shops and garden centres before closing time just to get the right hutch in time for a Sunday bunny delivery, we've adopted this littel lop eared fellow. And we do mean little; he's only ~8-10 weeks old.
Once again there's a hutch dominating our living room but the loss of space is more than made up for by Hershel's first timid steps round the living room. Or at least the couple of square foot in front of his hutch.