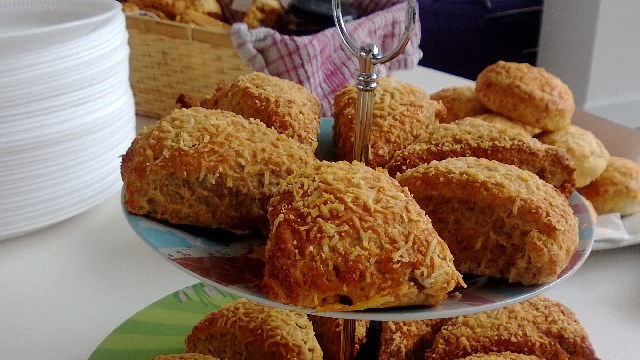 The recently experiments have continued, and this time we're pushing out away from the standard loaf.
Above is my entry into work's charity bake-off. An attempt to balance the countless sugary delights with something a little more savory: cheese scones. As with most of my initial stabs they were a tad dense but they seemed to go down ok as nary a crumb was left at the end of the day.
Below is my Easter effort. I have always loved hot cross buns and am quite happily to pick them up in early January as soon as the supermarkets put them out. Yes, I am complicit in that most hanous of activites – launching festive holidays early – but next year I might be able to bake them myself.
As with most of my baking so far I was suprised how simple both were. They're not perfect but as soon as I've nailed how to make my recipes slightly lighter I'll be happy.