After praising Okami on Friday, that white mutt has gone and done one over on Viva Pinata as it beat us to both of our nominated awards at last night's BAFTAs. VP was recognised in both Artistic Achievement and Original Score categories but Capcom's cell-shaded adventure swept us away.
This is not a time for disappointment, however, as I do think that once again it is an honour and a privilege to be shortlisted for such an award.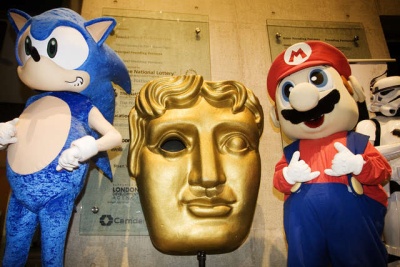 As with most awards shows, though, the ceremony itself seems to be just there as a centrepiece for a very large party that happens either side of (and, in fact, during) proceedings. Several of our team went down last night for the show and several of them have come back very worse for wear. 
Away from the drunkards who inhabit Manor Park, it's worth noting that the Dare to be Digital games were once again showcased with Voodoo Boogy picking up a "Ones to Watch" BAFTA for Ragnarawk. Many congratulations to them and indeed all those who made the final cut.