Welcome to the morning of the biggest day in my Halo "career".
After finally getting broadband enabled at home, I spent a couple of hours last night and this morning limbering up for tonight's big match and I have to say that I'm a little scared. I'm putting it down to pre-match nerves and assuring myself everything will be fine once the bullets start flying but it doesn't stop the butterflies.
Anyway, here's the promo that went round work this morning…
…
"In 1972 a crack commando unit was sent to prison by a military court for a crime they didn't commit. These men promptly escaped from a maximum security stockade to the Twycross underground. Today, still wanted by the Covenant, they survive as soldiers of fortune. If you have a problem, if no one else can help, and if you can find them, maybe you can hire the Rare Team."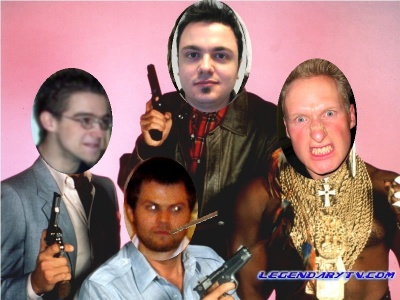 Tonight, BIGsheep, Hey Ernie, Mr Fiddler and Gavster will attempt to do the company proud as we take on Bungie at their own game: facing them in their Humpday Challenge, a best-of-three series of Halo 3.
Although months of training, countless expletives and buckets of sweat have gone into this, the odds are stacked against us as the separatist's team is full of ringers and elite players (plus Frankie). We will give it our best shot but whatever the outcome we will share the videos of our gallant defeat/historic triumph once the dust has settled.
Wish us well as we march to the frontline and hope that our plasma grenades fly true.
BIGsheep