It's been a crazy day. In the end I think there were so many leaks that it was hard to tell when the final embargo was lifted as there was very little to choose between what wasn't public knowledge before 5pm and what was after.
Either way I'm very happy to be able to actually say what I'm working on, especially to those who think I'm joking when I say I can't tell them. It's more papery critters with a followup to VP in the shape of Viva Piñata: Trouble in Paradise. You can tell it's a sequel by the colon.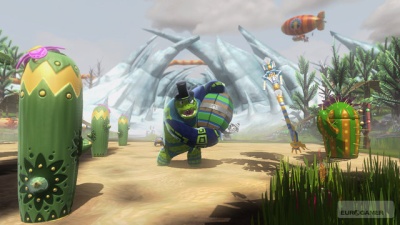 Since five o'clock I've been running around the net trying to scoop up as many early impressions and hands-on as possible. A lot of site are naturally concentrating on Banjo – go have a look, I think you'll like it – but we are slipping in just behind it to some nice press, including from my chums at 1UP and IGN.