Congratulations to Manchester United. They dominated the first half, survived the second and held their nerve in the shoot out.
I may be a loyal Spurs fan but in Europe I do admit to cheering the other English teams along too. After all, I don't think Tottenham are going to be making in roads into last night's competition any time soon.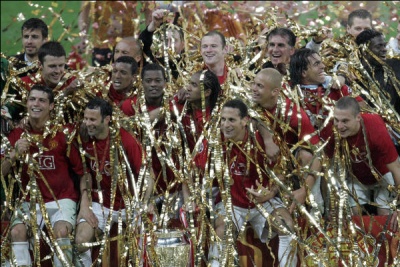 Prior to kick-off I was edging towards preferring a Red's win, but by half-time I was resolutely supporting them. Seeing the way that Chelsea again show nothing but contempt to the officials and sportsmanship I think that justice was done on the night. Manchester are of course not exactly whiter than white when it comes to that but Chelsea sink it to a whole new depth and I think they're a disgrace to the sport.
Thanks for losing last night, boys, you made Spurs the most successful club in London; the most trophies of any team in the capital.