The script writers at The Lane are being paid overtime this season. Somehow the mighty Tottenham find themselves embroiled in a relegation fight on one front, whilst on another have booked their place in a major final at Wembley for the second time in two seasons.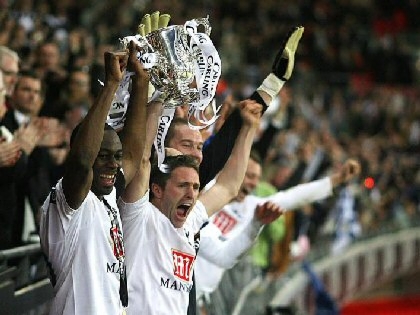 Last night's performance against Burnley was downright shocking. With all due respect, we were turned over by a Championship level club and only saved ourselves in the last three minutes. However, that for the moment should be put aside as the sniff of silverware is once again in the air. Only four clubs at most a year can do that so it's something for Spurs fans to hold their heads high over. It doesn't matter how we have reached the final, what will be remembered is the performance on the day.
In almost equally dire form we managed to turn over Chelsea and so I do have hope and belief that no matter what is going on in the league we can do it on the day in the cup. To make that happen, a few players need to roll their sleeves up and for god's sake put some service into the frontmen.
Quite which Spurs side will turn out, though, is anyone's guess. The season has seen three different types of teams turn out: the batch that played cluelessly under Ramos; the rejuvenated and inspired XI that Harry first presented; or the side we currently see that seem to have a hangover from the initial jubilation that met Redknapp's arrival. Here's hoping for a fourth version where a stern talking to, a boot up the backside and the balance that is so often spoken about actually appears and turn our season around.
Come on you Spurs!