Have you seen the new DS? They call it DSi – for those who don't already possess enough gadgets with a lower case 'I' in the title – and it's arriving in Japan next month. The new model sees the addition of a camera and the ability to download software from Nintendo's online service, as listed succinctly by 1UP, and I'm still trying to make sense of the decision.
I was very happy to upgrade from the original DS to the DS lite because it gave me the added benefit of a significantly better screen, longer battery life, a sleeker design and, most importantly, a more comfortable layout and feel. With this third iteration of the hardware, I can't say I'm snared by the changes.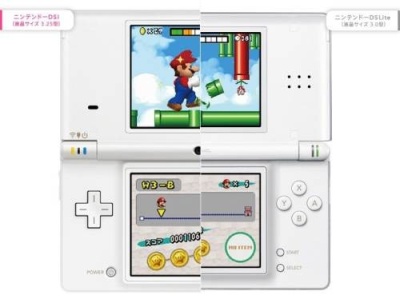 Whilst I can see the potential for the camera and the new SD slot, I have other concerns. As per the motion add-on for the Wii, it does seem that once again Nintendo are in danger of fracturing their own market with something that is too decidedly similar to what is already out there, and you have to wonder if it is worth the effort. The GBA expansion slot has also been removed to slim down the handheld's profile but by doing so you are also making Guitar Hero and titles that use the rumble pack backwardly incompatible.
My own personal take is that I would have much preferred a completely new DS; an upgrade in specs and capabilities but still with backward capabilities. Whilst I'm all for new features the added options, if widely used, could alienate the multiple millions of owners out there. Conversely, I suppose those multiple millions of users are also why they aren't jumping ship quite yet.
Consider the jury out.