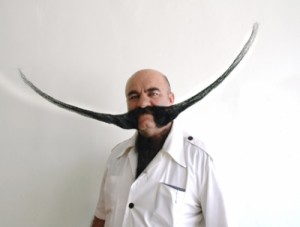 Hello,
Some of you may have heard of Movember, some of you may not have: it is a charity set up with the aim of raising awareness men's health issues, especially prostate cancer. The way they do this is by encouraging men to grow facial hair throughout the month of November. Starting clean shaven on the first of the month they then cultivate some fine facial fuzz for the following 30 days.
I've never tried to grow facial hair before. This is mainly because I think my brother has stolen all the hairy genes in our family and so not only is this my effort to raise some money for charity this year but also to prove to him that given enough time I too can grow a tea strainer.
Obviously this isn't climbing a mountain or running a marathon – I just sit in a chair and concentrate hard on my upper lip – but if you can spare even just a pound then I'd be grateful.
Please click through here to donate, or even just to see my progress.
Many thanks, and I'll endeavour to push some pictures up as time goes on.
James