Currently, there appears to be an impending and inevitable sense of doom at White Hart Lane as Spurs have made their worse start to a season ever. Earning only a pair points from their first eight games and after losing to the two of the three newly promoted sides I struggle to see how this sort of form can be turned around.
As Dawson saw red on Sunday, reducing us to to nine men and flushing away any chance of salvaging something from the game, I have to admit to launching my joypad angrily across the room. This was a team that finished fifth two years running, lifted the Carling Cup last year and are now prime candidates for Championship football.
Glancing at the Bundesliga only serves to darken my mood further as our former manager is sitting pretty at its peak with his new team.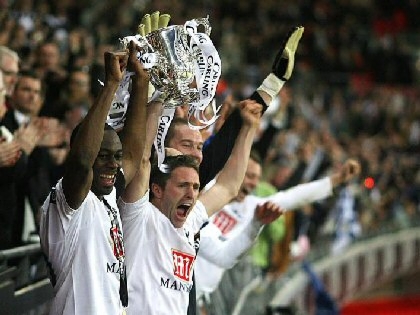 When it comes to assigning blame for Tottenham's situation, fingers can be pointed to many quarters but I think it would be foolish to start sacking people on mass at this stage. This is the same board that helped us to the success of recent seasons and we have a proven European manager at the helm. I do believe that unstabilising the club further would only make matters worse. That is at the moment, anyway.
What we do need is to gain some grit and stability on the pitch. The heart of the team has been ripped out over the last ten months and replacements have seemingly been chosen by sticking pins in the transfer list. We have flair players coming out of ears but many are finding it hard to settle into the English game and what we truly need is a presence in the defensive third, our own Gareth Barry or Owen Hargreaves to cut out the constant pressure placed upon on the back four.
The phrase "too good to go down" is a load of tosh. Over the years many Premiership stalwarts have dropped down to the second tier and beyond and I can assure you that no team is untouchable.
What we possibly are, though, is too rich to go down. The last couple of seasons have seen us go on spending sprees only rivaled by Chelsea. When it comes to January I can only hope that the cheque book is opened wider than ever and, just like West Ham, we spend our way out of trouble. Of course there is no pride to be taken in using that route or guarantee that that tactic will even work, but it looks as though that maybe our last roll of the dice.